JOIN US!
ITF
Facebook
UPCOMING EVENTS
Partners
Seminar with GM Wim Bos in Ukraine.
11th of November, Grand Master Wim Bos hosted a seminar. The seminar was conducted in Kiev, Ukraine and was supported by participants ranging from white belt to 6th Degree black belt from throughout Ukraine, Russia, Italy, Moldova and Georgia.
World Championships 23-27 October 2013 Benidorm, Spain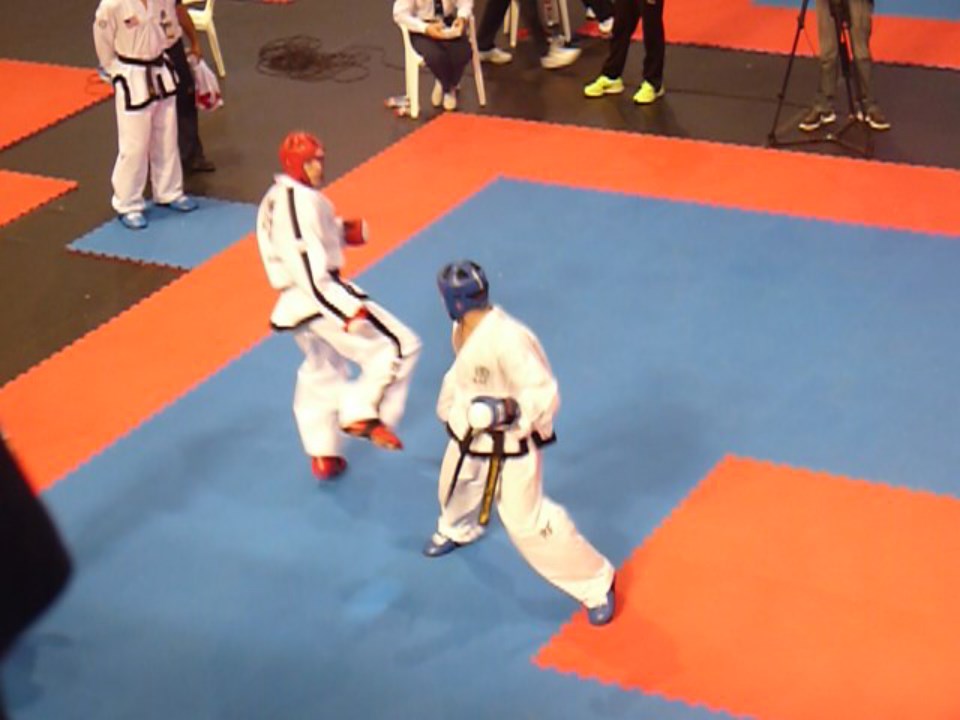 The ITF World Championships was held in Benidorm (Spain) on October 23rd - 27th, 2013. The event was the largest ITF World Taekwon-Do Championship of the ITF and competitors from over 60 countries participated. Levan Tseretashvili was representing Georgia in the -78 kg category.
87th IIC in Poland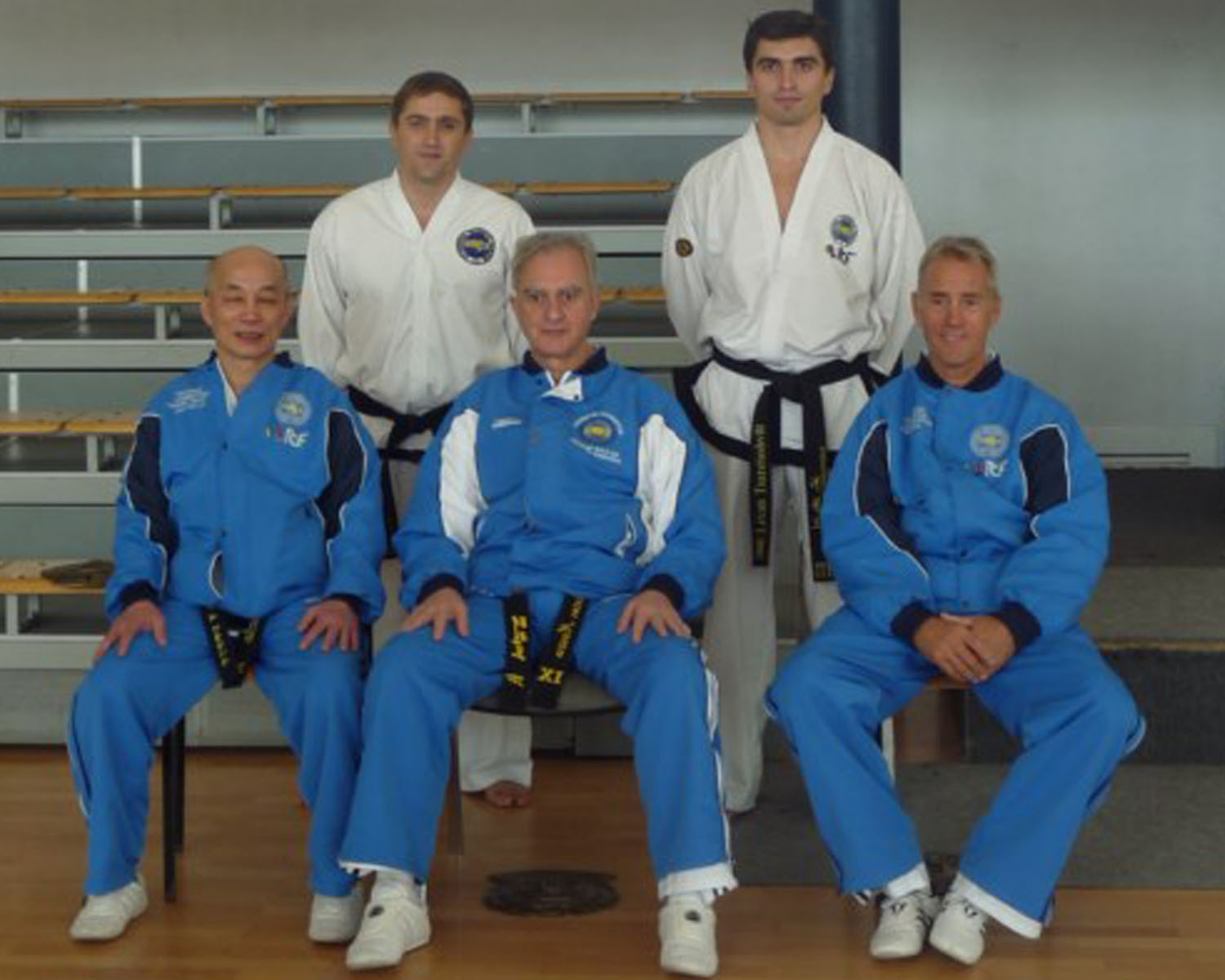 The sports halls of the Warsaw University of Physical Education were the venue of the 87th International Instructor Course held on 27th – 29th September 2013 in Poland. The host of the event was the Polish Taekwon-Do Association.
Summer capm in Georgia,Boshuri 2013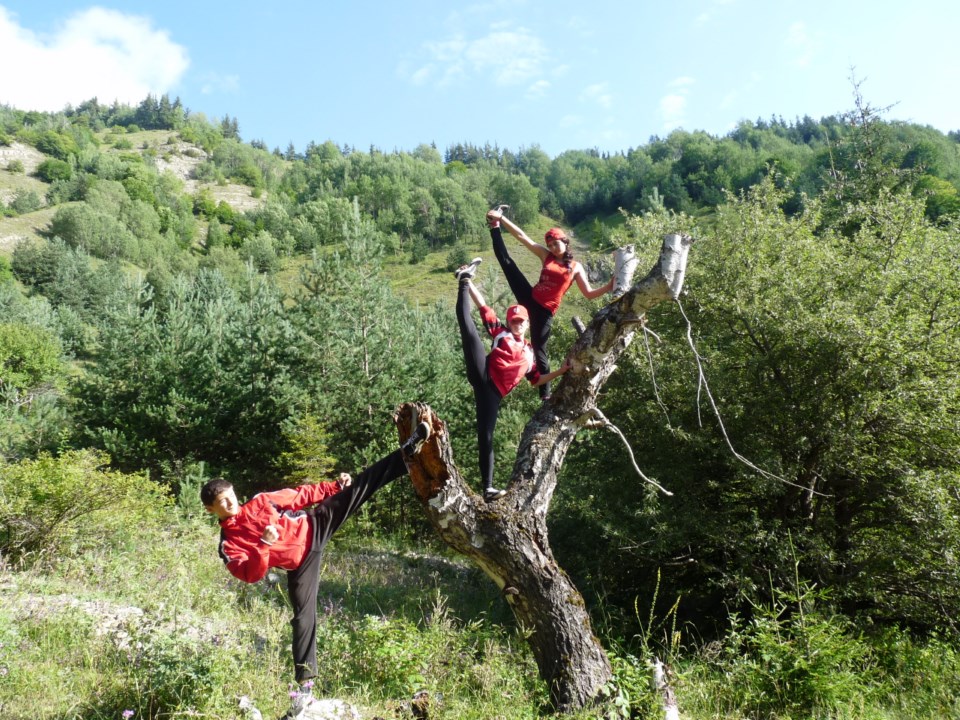 On the 20th to the 30th of July the Georgian Taekwon-Do Federation held its annual summer camp in Ravine Khashuri. This is the annual meeting which was attended by students of all ages and grades from Tbilisi, Poti and Martvili Taekwondo groups. Students were given T-shirts, Caps and Tea Cups with the Federation Logo on them.
Central TKD Summer Camp in Poland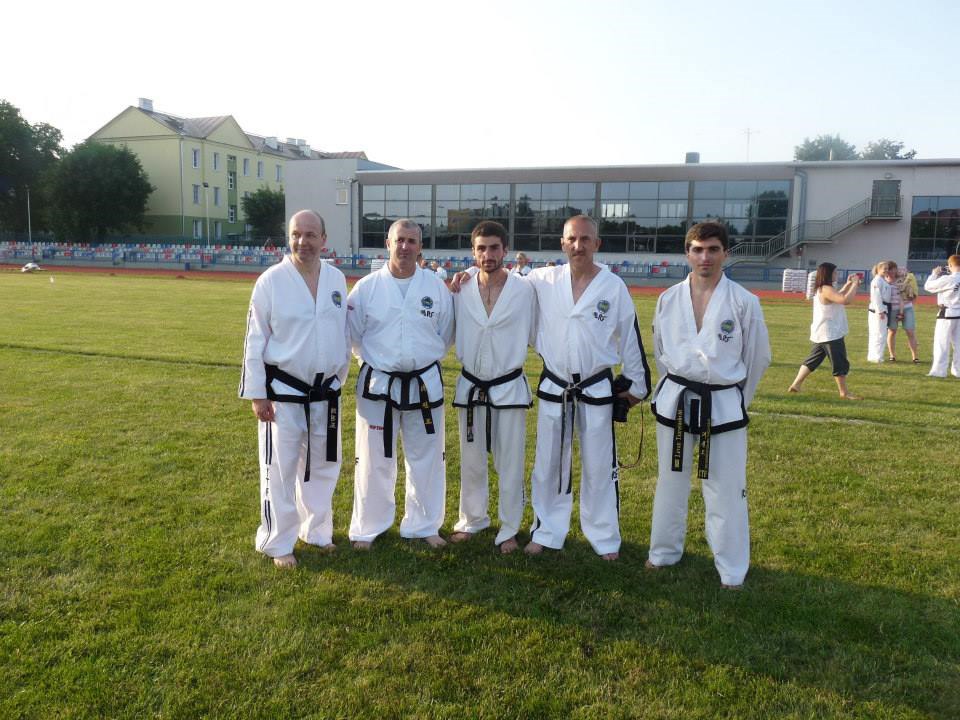 On the 5th to the 14th July, members of ITF clubs from 16 different countries travelled to Biała Podlaska, Poland, for a summer technical seminar. The seminar was led by chief instructors from Poland. Our Georgian instructors did excellent job on completion of this seminar.
TRIP TO LAKE ''LISI''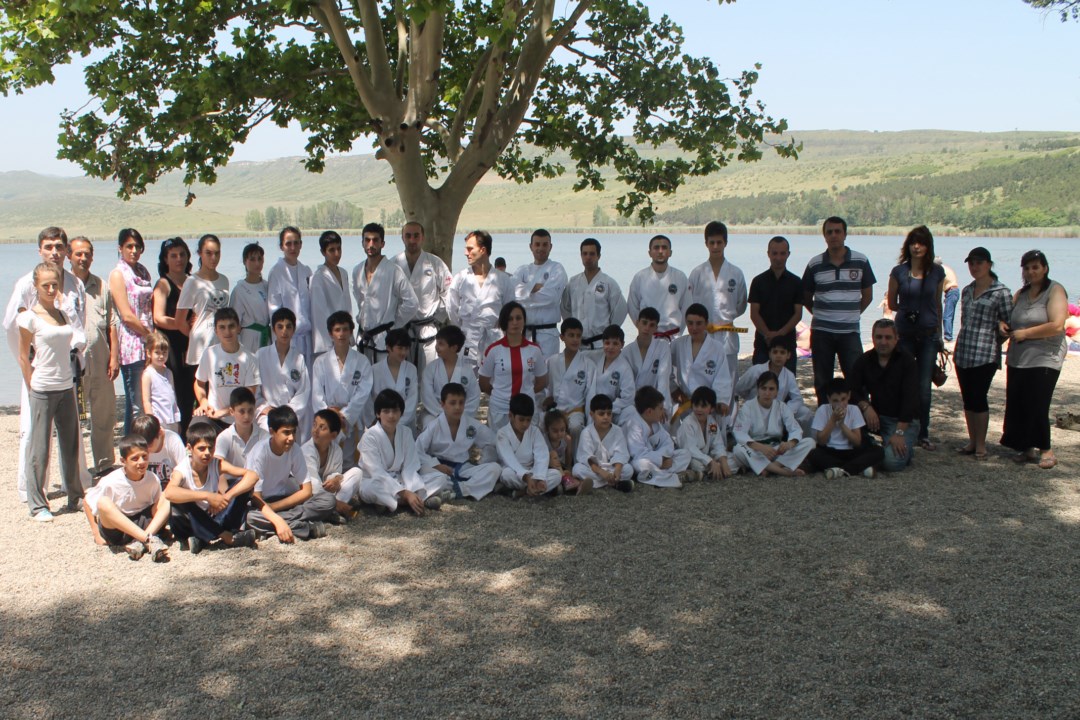 On the 15th of June, around 50 students from various TaekwonDo teams from Tbilisi were visiting Lake Lisi for Summer Outdoor Training. We hope that this trip will become an annual event for members of the TaekwonDo Federation from all over the Georgia.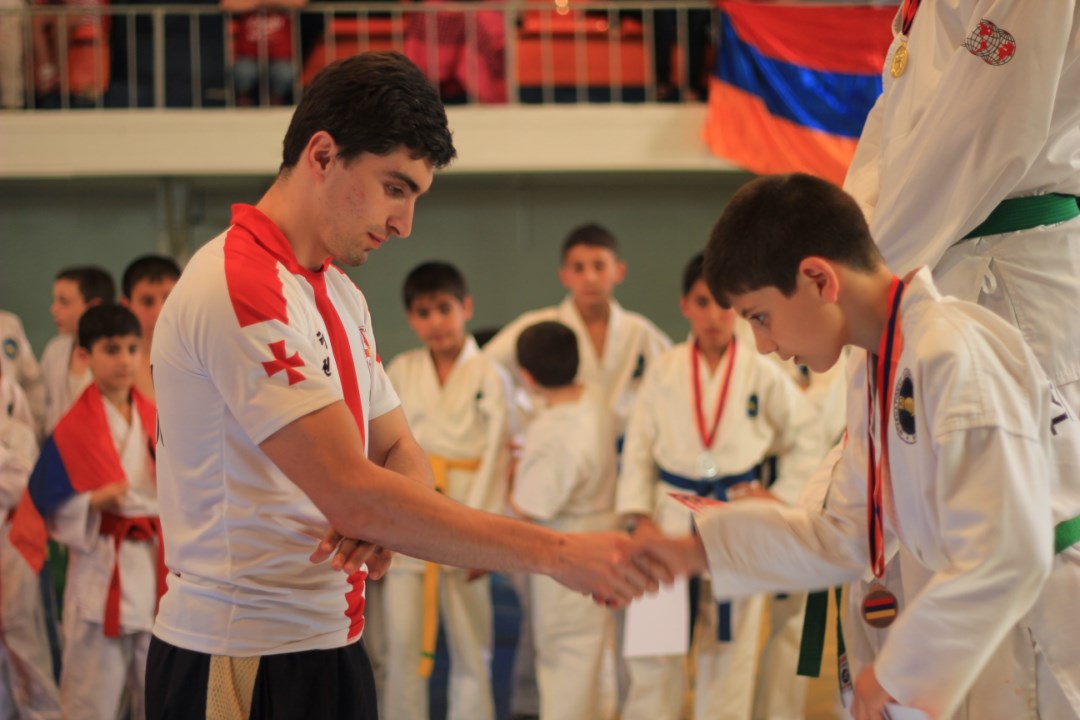 1-2 ივნისს ერევანში ჩატარდა სასომხეთის ღია ჩემპიონატი,სადაც საქართველოს ნაკრები გუნდი იღებდა მონაწილეობას.
Georgian Taekwon-Do Cup Martvili, Georgia 18 May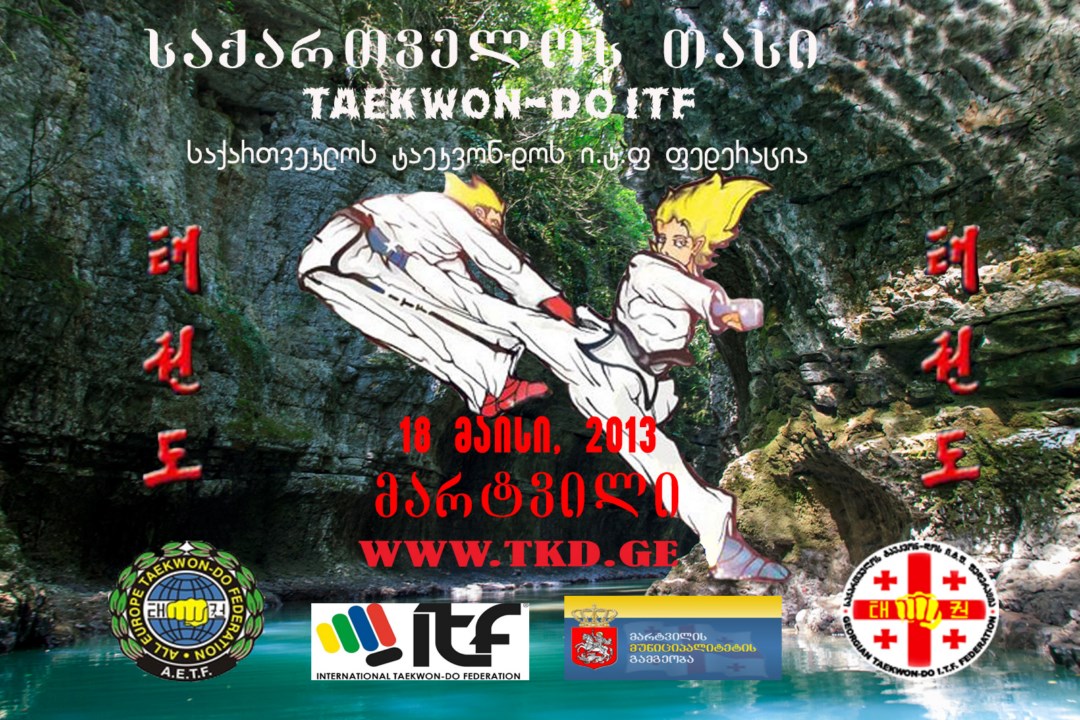 The Georgian Open took place on the weekend of the 18th of May in the Martvili Arena, Georgia. 100 competitors came from clubs all over Georgia for this event. Successful students were given the opportunity to take a part in international competition in Yerevean, Armenia. This Tournament started and finished approximately within its designated time. This was due to the efficient, committed and professional work of the Martvili Sport committee and its president Mamuka Danelia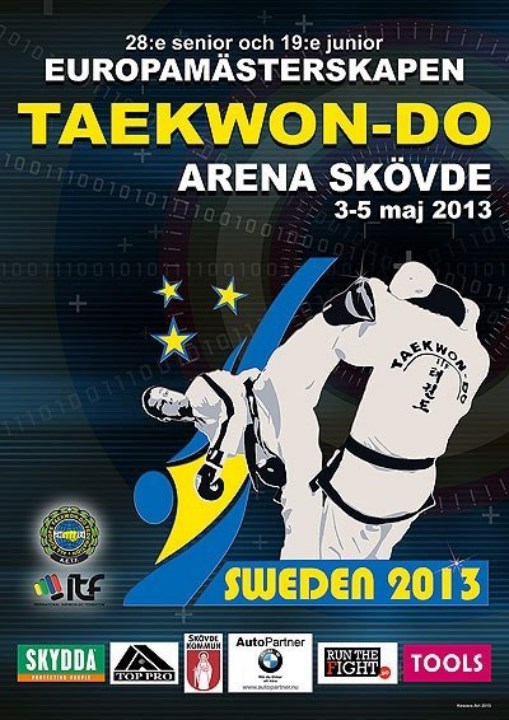 The 28th Senior and 19th Junior European Championships which was held in Skövde, Sweden is now history.
European Cup was held on the 3rd to the 5th of May. It was the first time in last 10 years Georgia took a part in this competition which happens only once a year. 2nd of May Congress of European TaekwonDo Federation took place and Italy, City Rimini was selected for the next hosting place for the European Cup 2014.
IIC - KAZAKHSTAN
The ITF International Instructors Course (IIC) is a three day training seminar open to 1st Degree and above. The new format means that 4th Degree and above receive an extra morning training with the Grand Masters - not to be missed. The IIC is not just for instructors - it is a training course covering all aspects of ITF Taekwon-Do valuable for all members from 1st Degree and above accepting for special cases all ages. At the IIC Eurasia participated 5 countries: Finland, Georgia, Moldova, Kirgizstan Republic and Uzbekistan..